I am building these photo album sites so that all the family have the opportunity to either print your own photos or order photos directly from the site from Shutterfly by clicking next to the camera icon. Hope you all enjoy. Donna and Dianne were kind enough to allow me to do this by providing many of the photos. Cindy LaLonde Roderick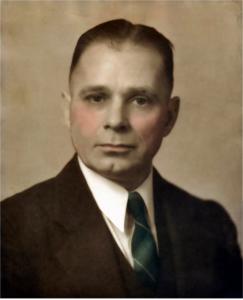 William Francis Roderick, Sr.
It took hours of retouching to fix this photo....I believe it turned out pretty good.